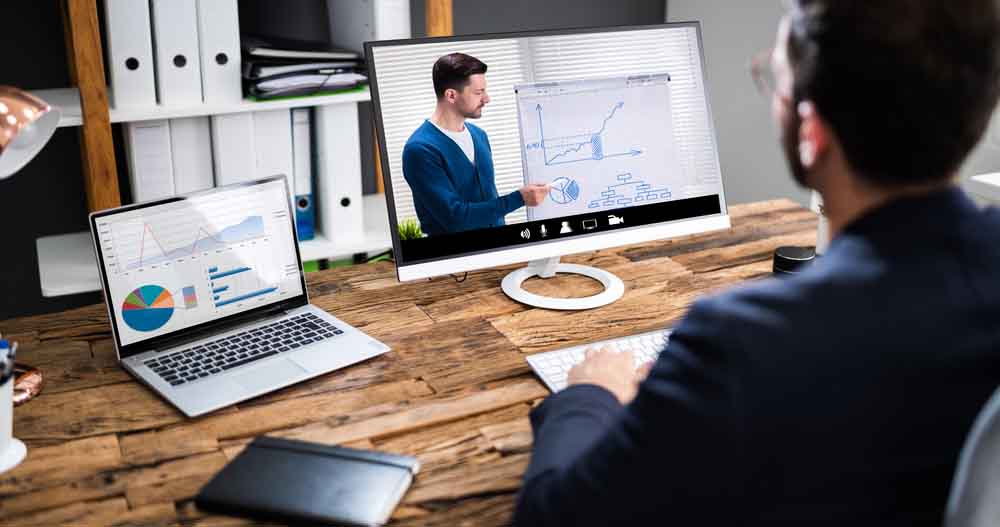 A business analyst course can provide you with the skills and knowledge necessary to work as a business analyst, a role that involves analyzing business operations, identifying areas for improvement, and recommending solutions to help organizations achieve their goals.
Here are some popular online courses for business analysis:
1. Business Analyst Fundamentals by Udemy: This course covers the basics of business analysis, including requirements gathering, process modeling, and stakeholder analysis.
2. Business Analysis Essentials by Coursera: This course provides an overview of business analysis techniques and tools, as well as an introduction to agile methodologies.
3. Professional Certificate in Business Analysis by edX: This program consists of three courses that cover business analysis fundamentals, requirements elicitation and analysis, and business process modeling.
4. Business Analysis Certification Program by IIBA: This program offers a comprehensive curriculum that covers all aspects of business analysis, and includes workshops, case studies, and practice exams to help you prepare for the certification exam.
5. CBAP Certification Preparation by Business Analysis Excellence: This course is specifically designed to help you prepare for the Certified Business Analysis Professional (CBAP) certification exam, and covers all the knowledge areas and tasks outlined in the BABOK Guide.
Before enrolling in a business analyst course, it is a good idea to research the course provider and read reviews from past students to ensure that the course will meet your needs and provide you with the skills and knowledge necessary to succeed as a business analyst.
How to do Business Analyst Courses Online
To do a business analyst course, you will typically need to follow these steps:
Determine the type of business analyst course you need: There are many types of business analyst courses available, including introductory courses, certification programs, and specialized courses in specific areas such as data analysis or agile methodologies. Determine which course best suits your needs and career goals.
Research course providers: Look for reputable course providers that offer courses in your area of interest. You can find courses from online platforms such as Udemy, Coursera, and edX, or certification bodies such as the International Institute of Business Analysis (IIBA).
Check course requirements: Make sure you meet the requirements for the course, such as prerequisite skills or educational qualifications.
Enroll in the course: Once you've found a course that meets your needs and requirements, enroll in the course and pay any required fees.
Complete the coursework: Most business analyst courses are self-paced, so you can complete the coursework at your own pace. Make sure to complete all the coursework and assignments to gain a full understanding of the subject.
Take the certification exam (if applicable): If you are taking a certification program, you will need to take and pass the certification exam to obtain your certification.
Apply your skills: Apply the skills and knowledge you gained from the course to your current or future job as a business analyst.
Remember to continually learn and develop your skills even after completing a course to stay current and advance your career as a business analyst.
Costs of Business Analyst Course
The costs of a business analyst course can vary depending on several factors such as the level of the course, the duration, and the mode of delivery (online or in-person). Here are some typical costs associated with business analyst courses:
Introductory courses: Introductory courses can range from free to a few hundred dollars.
Certification programs: Certification programs typically cost between $1,000 to $3,000, which may or may not include the exam fee.
Specialized courses: Specialized courses can cost anywhere from a few hundred dollars to several thousand dollars.
Professional development: Professional development courses and conferences can range from a few hundred to several thousand dollars.
In addition to the course fees, you may also need to consider other expenses such as textbooks, exam fees, and any travel and lodging expenses if the course is in-person.
It is also important to note that some courses may offer financial assistance, such as scholarships or payment plans. Research course providers to find out about any available financial assistance.
Ultimately, the cost of a business analyst course will depend on the course you choose and your individual circumstances. It's important to do your research and carefully consider your options to find a course that fits your needs and budget.
Job Opportunities
The business analysis is a highly sought-after and lucrative career with a lot of job opportunities in various industries. Some of the job opportunities for business analysts include:
1. Business Analyst: The most common job title for a business analyst, this role involves analyzing business processes, identifying areas for improvement, and developing solutions to help organizations achieve their goals.
2. Systems Analyst: This role involves analyzing information systems and processes, identifying problems, and developing solutions to improve system performance.
3. Data Analyst: This role involves analyzing data to provide insights into business operations and identify areas for improvement.
4. Product Owner: This role involves developing and managing a product backlog, collaborating with stakeholders, and prioritizing product features.
5. Project Manager: This role involves overseeing projects from start to finish, managing resources, and ensuring project goals are met.
6. Quality Assurance Analyst: This role involves testing software and applications to ensure they meet quality standards.
Business analysts are in high demand in various industries, including finance, healthcare, government, and technology. According to the U.S. Bureau of Labor Statistics, the employment of management analysts (including business analysts) is projected to grow by 11% from 2029 to 2029, which is much faster than the average for all occupations.
In summary, the business analyst course provides a pathway to a rewarding and in-demand career with numerous job opportunities across various industries.