Makeup Items
Makeup Items Names and Their Uses for Beginners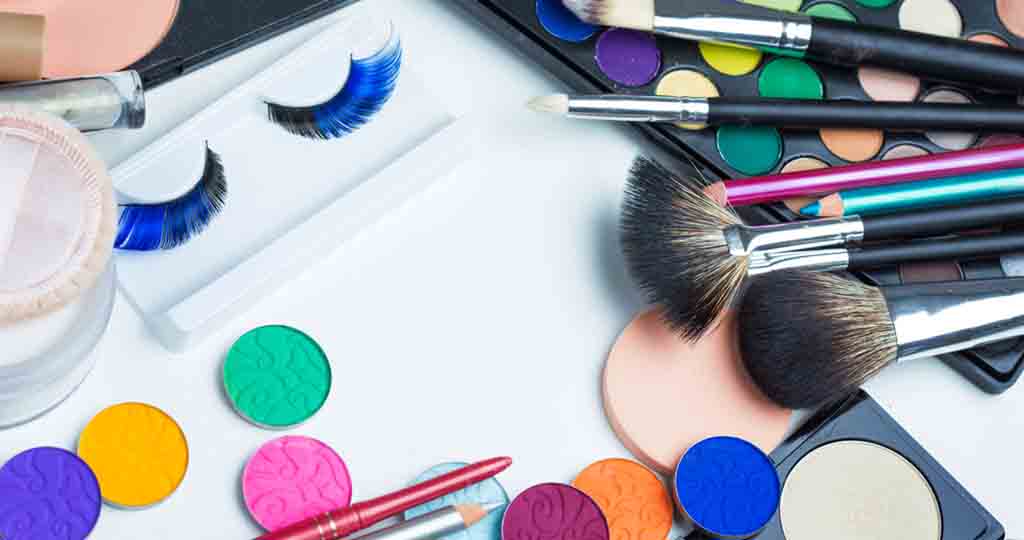 When it's about makeup, the first thing that comes across is which type of makeup products should we use, is necessary to keep all the makeup items on your vanity, is important to carry anything and everything related to makeup! The answer is No! It's not important. There are hundreds of makeup items and products. But you should buy according to your choice, appearance & look only.
But in this session, we will teach you only about the makeup items that a beginner can purchase and use. So let's learn about the makeup items names and their uses in detail.
Makeup items names
Basically, makeup is used to look more even & beautiful. The products that we used for this are called makeup items. They are prepared by mixing with chemical compounds. At the same time, some makeup items are made from natural sources.
Makeup items for beginners: For the beginner, we will not recommend everything because this is not wise if you purchase every makeup item before gathering proper knowledge about them. That's why we choose the basic makeup items that a beginner can afford, buy and test over themselves. Hopefully, this will help them gain knowledge about basic makeup items and their uses. Thus, they will not repeat buying unnecessary makeup kits.
Read More: Natural Makeup Look in Easiest Steps
Makeup kits and their uses:
Basic Skin cares:
Before applying makeup or if you do makeup on regular basis then you must take care of your skin properly. Beginners are too young to do proper skin care. Sometimes they don't even understand what is happening to their skin. Why their skin becomes dull, acne prone? The reason behind this is they have less idea about what should they apply before makeup, and how they should clean their face after makeup. They are unaware of skin care rules and tips that are very essential for them.
Basic skin cares like cleanser, toner, serums, moisturizer, etc. are an essential part of any woman, man, adult, or whatever age you have, those are the items that you have to use in your regular life. But before that definitely know about your skin type, if you have any allergies then do a patch test and then start using the products.
List of Makeup Items Names
Primer
BB or CC cream / Foundation
Translucent powder
Blush
Eyeliner
Mascara
Highlighter
Lipsticks
Setting spray
Brushes or sponges
1. Primer: After completing the skin care especially after applying the moisturizer wait for 10 minutes if possible before applying the primer. If you're in rush then you can use the primer at least 2-3 minutes after using the moisturizer. If your skin is oily then go for a primer that will control the oil production after completing the makeup. If you have normal to dry skin choose a primer that suits your skin. If you have small to large pores definitely go for a pore-minimizing primer.
Read more: 4 Best Moisturizers For Oily Skin
2. BB or CC cream / Foundation: For less to medium coverage, you can use BB or CC cream. If you want more coverage, you can choose a foundation that exactly matches your skin tone. During the foundation, the application tries to avoid using tones of foundation at a time and rather use them in dot formulation and then blend them well. If you need more coverage then go for a second layer. But always remember less is best, because it will make your skin flawless without making it cakey.
3. Translucent powder: There is a different types of powder you will find in the market, for example, banana powder, compact powder, etc. You will get confused that what type of powder you should buy. For the beginner, it will be useful if you buy a translucent powder. Because it will help you to set your makeup & it's completely beginner friendly.
4. Blush: Basically, blush is used for a fresh young, and plump look. Again, there are different shades but as a beginner, you should go for a soft pink or orange shade.
5. Eyeliner: For eyeliner, a beginner should go for a black solid pencil eyeliner. Because pencil eyeliner is easy to apply and remove. Then after having a year of experience, they can use any gel base eyeliner with a different shade range.
6. Mascara: Mascara makes your eyes bigger, and wider. There are different types of mascara available in the market. But a beginner should choose black thick mascara to volume their lashes.
7. Highlighter: Highlighter used in the top points of your face for example cheekbones, and nose. So, it depends on the beginner if they want to experiment with this or not.
8. Lipsticks: As a beginner, you should keep at least three shades in your vanity which go with almost any makeup look or dress color. They are pink, brown and red. Those three-color suit almost all skin tones. If your skin tone is fair, you can choose a soft shade range for regular wear and some bright shades for any event. If you're a slightly dusky undertone you can choose a darker shade range. All those are just a suggestion. You can definitely wear any lip shade which you feel will look good.
9. Setting spray: After finishing using all the makeup items you can set them with setting spray. It will hold your makeup, set them with your skin, and your skin will look more flawless and even.
10. Brushes or sponges: Lastly take about the brushes and sponges. They use to blend your makeup whether it's your eye makeup. Base makeup. Contour or everything. You don't need to buy all types of sponges and brushes. You need only the basics. One oval shape sponge or beauty blender is enough to blend the foundation. Two to three types of brushes are enough to complete the rest of your eye makeup and other pieces of stuff.
Makeup is an art. If you want to drive into this you should use a slow process. The more you experiment, the more you will learn. That's why it will be wise if you start with the basic makeup items and then go for different shade ranges, types, or different items.