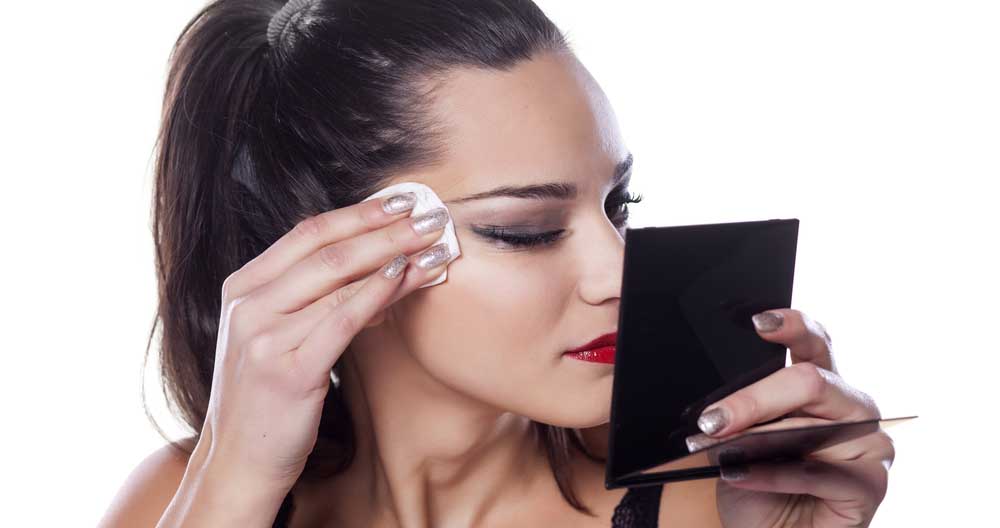 Many people don't go out without makeup, whether it's office work or an event. Even those who don't like makeup get the look with eyeliner or light lipstick. Apart from this, sunscreen is important when going out in the morning. As a result, many cosmetics are used before going out. And most of it is artificial. Many people may not have time for daily makeup with natural ingredients in the busy era.
Ultimately, if the work of makeup remover can be done with natural ingredients, then as the makeup can be removed easily, the skin is also protected. Primarily, we do more makeup on facial skin. As a result, damage due to makeup is more on the skin. So if you have sensitive skin, you must be more careful in choosing makeup remover products. We have selected some best makeup remover for sensitive skin, those are suggested by beauty experts.
You can use these makeup remover products to remove makeup from sensitive skin.
1. Lakme Absolute Bi-Phased Make-Up Remover
The Lakme Absolute Bi-Phased Makeup Remover revitalizes and protects your skin. While the water phase nourishes your skin without making it sticky, the oil phase cleans your skin of dirt and pollutants. When these two qualities work together, your skin feels cleansed.
2. Mamaearth Micellar Water Foaming Makeup Remover
Rose water's anti-inflammatory effects reduce redness and keep the pH balance of your skin in check. The Mamaearth Micellar Water aids in the removal of pollutants from your facial skin by exfoliating dead skin cells. It includes glycolic acid, which tightens pores and exfoliates the skin by removing deeply ingrained impurities.
3. L'Oreal Paris Gentle Eyes & Lips Express Make-Up Remover
L'oreal Paris' makeup remover is made with essential vitamins that cleanse your skin of all grime and makeup residue. Even waterproof makeup may be removed with the mild solution, which is safe to use near your eyes. The mixture strengthens the skin's moisture barrier and protects it from irritants.
Therefore, makeup should be removed from the skin after a certain period of dressing. Many people don't want to use makeup wipes or removers for makeup. However, it is difficult to understand which makeup remover is suitable for which skin. Some people may be allergic to it.
There are two main problems with artificial makeup removers on the market. Using it either makes the skin extremely dry or makes it excessively oily. Another issue has sensitive skin. Depending on the skin type, there are many different forms of makeup remover. But there is no substitute for natural ingredients compared to manufactured products.
Let's see what elements can easily remove makeup from sensitive skin without doing any harm to the skin –
Oil as a Makeup Remover of Sensitive skin
The oil comes first on the list of natural makeup removers. Choose coconut, olive, jojoba, or sweet almond oil as a remover among various oils. No matter how dark the mascara or lipstick is, it will lift through the oil.
Coconut oil: This oil is beneficial not only for cooking but also for beauty. Coconut oil is again used as a carrier in many cases. But the market is not cheap; buy coconut oil organic and pure. In that case, the price may be higher. You can keep this oil in a small jar. Take your palm-sized makeup remover and gently massage your face to remove makeup.
Sweet almond oil: Those who cannot tolerate the smell of coconut oil can use sweet almond oil. This light, fragrant oil works great for removing makeup. Remove the makeup with a cotton ball or a pad with a bit of oil, not on the palm.
Jojoba Oil: Jojoba oil is well known for its antibacterial and anti-inflammatory properties. You can also use it to remove makeup. As this oil gets rid of rashes caused by the use of makeup products, it also keeps the skin healthy.
Olive oil: Pure olive oil can be used not only in cooking but also in cosmetics. To remove skin and eye makeup, a cotton pad soaked in olive oil and gently rubbed will clean the skin.
Vitamin E oil: The essential oil for the skin is vitamin E (Vitamin E). Remove the makeup with a soft cloth or cotton before bed at night. It will make the skin smooth.
A mix of natural oils: If heavy makeup is applied, the makeup needs to be lifted very quickly. In this case, you can mix two or three of your choice of olive oil, canola oil, coconut oil, and nut oil in equal amounts to make makeup remover.
Milk as a Makeup Remover of Sensitive skin
Milk comes second to oil when it comes to natural removers. Milk is very beneficial for the skin. Thousands of years ago, the beautiful women of the royal family sat with their bodies immersed in milk – this evidence has been found repeatedly. The fat and protein in full cream milk restore moisture to the skin. Apart from this, it keeps the skin healthy by eliminating problems like acne and eczema. You can remove makeup by mixing one spoonful of almond oil in a bowl of milk.
Green tea and glycerin as a Makeup Remover of Sensitive skin
This homemade makeup remover is ideal if your skin is dry and sensitive. To make it, you need one tablespoon of boiled green tea, half a teaspoon of glycerin, and one tablespoon of grapeseed oil. Mix all the ingredients together, soak a cotton pad and remove the makeup.
Honey & Baking powder as a Makeup Remover of Sensitive skin
Honey is very good for the mouth. Apply honey to a cotton ball and sprinkle some baking soda on top. Now clean your face well with that cotton. It keeps the skin moist and clears the black spots on the face. Then wash your face with clean water.
Cucumber as a Makeup Remover of Sensitive skin
Many of us are aware of the various properties of cucumber. Many synthetic makeup remover products also contain cucumber extract. Cucumber protects against skin inflammation. So grind a cucumber. Put it all over your face. After that, if you gently wipe with a soft and dry cloth, you will see that all the makeup is removed. If the makeup is too harsh, you can mix a little milk or almond oil with chopped cucumber.
Tomato as a Makeup Remover of Sensitive skin
Ripe fresh tomato juice acts as a natural bleach. A small quantity of semolina can be reddened and mixed with tomato juice. It works as a makeup remover and scrubber at the same time.
Sour Yogurt as a Makeup Remover of Sensitive skin
Another kitchen tool is also helpful for removing makeup. Be it sunburns or skin irritations; yogurt helps to heal everything. Apply a little yogurt on a cotton pad to remove makeup. This time apply the curd all over the face and wait for a while. After that, wash your face with cold water, and you will see that all the makeup is gone.
Things must be remembered –
1. No matter how tired you are after a busy day, you should take off your makeup and go to bed.
2. Most makeup products contain a small amount of oil. If the product stays on the skin overnight, the pores become clogged, which is unhealthy.
3. If so, trust nature this time instead of using commercial makeup remover, cleanser, or micellar water. As a result, makeup will be removed, and the skin will be fresh.
Read more: