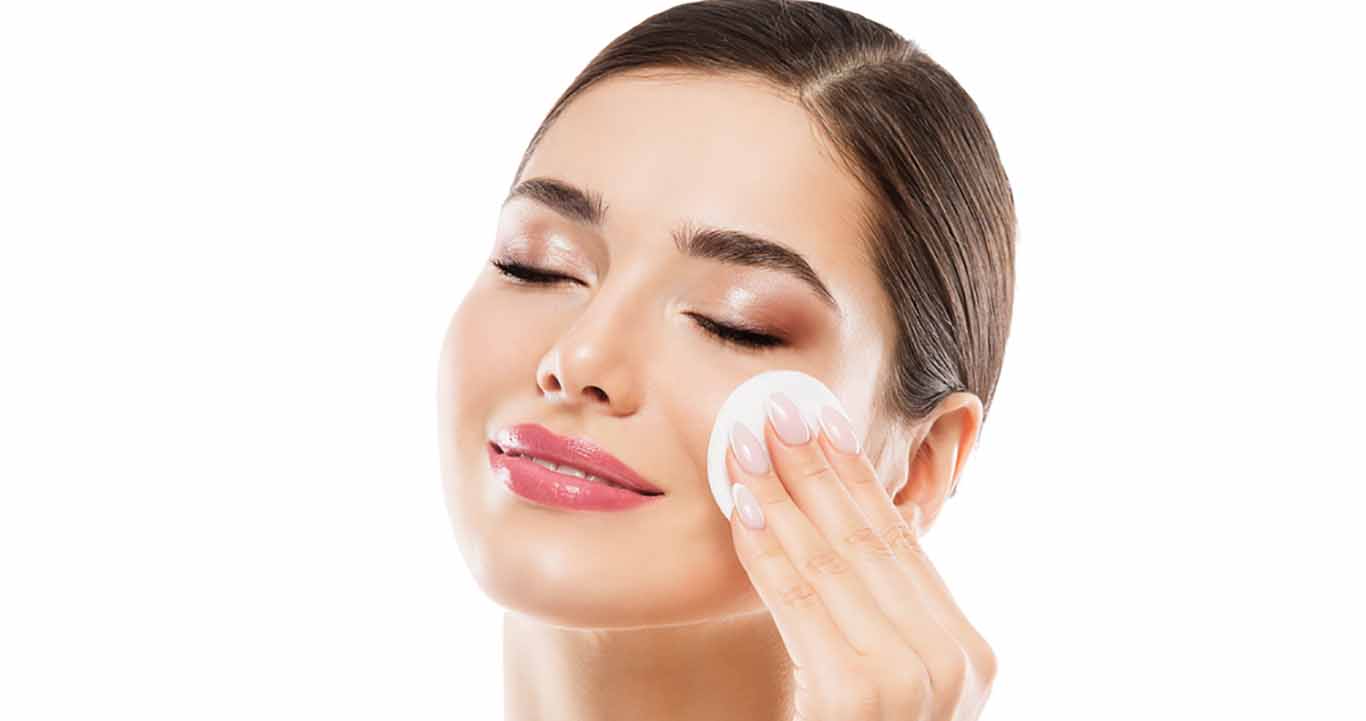 Who does not want to look beautiful in the eyes of five people? Maintaining good skin health is several times more important than makeup to bring out the beauty of the face. And this is where it is more important than applying makeup to remove the makeup properly after returning home.
But in most cases, it is the opposite; even if the makeup is done carefully, many people somehow manage to work while removing the makeup. And the rest of the makeup mixes with sweat and causes multiple skin problems. There are various types of cleansers of famous and expensive brands in the market for cleaning the face. But needless to say, most of them contain harmful chemicals to the skin.
There are many ways to remove makeup. But everyone's skin is different. So we cannot use all kinds of products on the skin. Some of you have oily skin, and some have dry skin. Many have combination skin. But one product is safe as a makeup remover for all skin types! Today I will tell you about the best makeup remover product for oily skin.
Garnier Skin Naturals Micellar Cleansing Water
Micellar water as a makeup remover for oily skin
You all must know the name of micellar water. This micellar water is an essential part of French skincare. With only one swipe, this solution removes makeup without damaging your skin. Micellar Cleansing Water is an oil-infused cleanser from Garnier. Given that it has undergone testing by ophthalmologists and dermatologists, you may also use it to remove eye makeup.
Micellar water removes makeup and keeps the skin hydrated by removing dirt accumulated on the skin. It also keeps the skin oily. So whether your skin is dry, oily, or a combination of micellar water is the best solution.
How to use micellar water
Micellar water is very useful for removing heavy makeup, light makeup, and even sunscreen. First, take as much micellar water as needed on a cotton pad. Then gently massage your face. Loud but never rub. It will damage the skin. Hold a cotton pad dipped in micellar water over the eyes for a while to remove eye makeup. Then massage gently. After removing the makeup with micellar water, it is possible not to clean the face with water. But remember, washing your face with water is better for keeping the skin healthy.
Benefits of Micellar Water
For those who regularly use makeup products and travel outdoors, micellar is no stranger to the product. Micellar Water is more gentle on the skin than regular cleansers. Moreover, It helps to remove makeup easily. Micellar Water hydrates more than makeup wipes. In addition, Most micellar waters are alcohol-free and help to remove pore-clogging oil. Micellar water is a game-changer for removing makeup from facial skin and deeply cleansing the skin. Such a great product is not only for one purpose but can also be used for many other great purposes. Another
some of the benefits of micellar water are –
1. Micellar water works well for all skin types.
2. Sometimes if the skin type is sensitive, there is irritation while removing the makeup.
3. Since micellar water is mild, it can also be a good solution for sensitive and oily skin.
4. Besides, it has hydrating and refreshing ingredients which nourish the skin.
5. Now you know the details, be it makeup, dirt, or skin access oil!
6. Micellar water is the best solution for all these things!
We all know how important makeup is at the end of the day. But what if you run out of that all important makeup remover? Go to sleep without removing makeup? If you go to sleep without removing makeup, acne and rashes are certain on the skin. Along with that, the possibility of wrinkles also remains. Again what if the makeup remover runs out? The answer is simple: why make it yourself at home? For your convenience, we have brought you five homemade makeup remover hacks. If you suddenly run out of makeup removers, you can make these homemade makeup removers by yourself for your oily skin.
Makeup remover of witch hazel and water for oily skin
This remover is the easiest to make. To make this makeup remover, you need equal parts of witch hazel solution and water. Mix the two ingredients together and remove the makeup from the face by soaking a cotton ball in this mixture. This homemade makeup remover will be ideal for oily and acne-prone skin, as witch hazel contains antioxidants and anti-inflammatory properties that work great on oily skin. Do you want an alcohol-free makeup remover for oily, acne-prone skin? Choose Simple Daily Skin Detox Oil Be Gone Micellar Water. It removes excess oil from the skin and makes the skin matte instantly.
Makeup Remover of olive oil and aloe vera for oily skin
To make this easy homemade makeup remover, you need half a cup of olive oil and a cup of aloe vera water. Pour the two ingredients into a spray bottle and shake to mix thoroughly. Eye makeup and face makeup can both be easily removed by this mixture. The best part is this mixture can be used for about a week without fear of spoilage. Are you looking for a good makeup remover enriched with aloe vera? If yes, You can try Lakmé 9 to 5 Naturale Gel Makeup Remover With Pure Aloe Vera. It is formulated from pure aloe vera extract; this remover melts all face makeup and leaves the face soft and smooth.
Makeup remover of Rose water and jojoba oil for oily skin
As rose water keeps the skin soft, it also removes makeup. Mix two tablespoons of jojoba oil and rose water well in a bottle. Now soak the cotton in the mixture and remove all the makeup. The oil in the blend cleanses the face and removes all makeup, while the rose water leaves the skin fresh and soft.
Additional Makeup Remover tips for oily skin if you don't have any makeup remover & you don't want to make any makeup remover –
Steam
After applying the oil in the first step, steam your face with hot water. It will open the skin's pores, and all the dirt will come out. To remove cream-based makeup, steam first, then oil.
Honey
Don't want to make your own makeup remover, feeling tired? Then all you need is honey. Take one tablespoon of honey and massage it on the face and neck for 10-15 minutes. Then rinse with lukewarm water, and you are done. This mask and makeup remover removes makeup from the skin, brightens the complexion, and removes dead skin cells.