Makeup Looks
Natural Makeup Look for Wedding Almost Instantly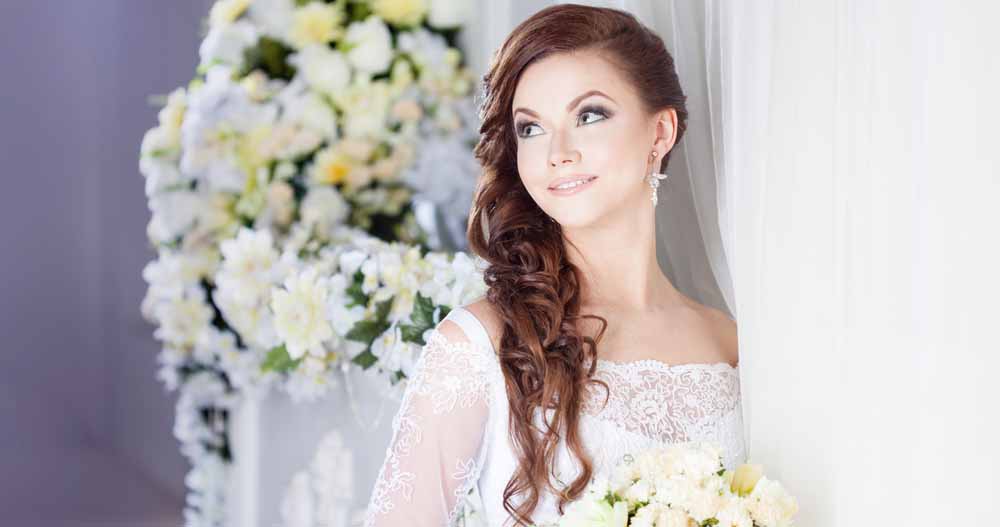 This is wedding season, so whether it is friends or family, you keep getting invited to weddings. The bridegroom may be occasionally required to represent himself. However, merely attending will not qualify as a marriage house; the outfit must also be flawless. Therefore, Makeup should be applied to coordinate with clothing. If there are mistakes, everything is set up correctly. The bride and groom will be typical on the wedding day, so what's the issue if you stand out from the crowd? So, to achieve the ideal makeup look, apply these guidelines.
Natural Makeup Look for Wedding
1. Pay Special Attention to Skin and Lips to Get Good Makeup
For flawless Makeup, the skin needs to be prepared. The skin should be properly moisturized at all times. Therefore, proper washing, toning, and moisturizing should be used. If necessary, you can apply a sheet mask. It only takes 5 to 10 minutes to hydrate instantly. Remember to moisturize your lips. In the winter, lips rapidly lose moisture. So, before applying Makeup, keep your face and lips moist.
2. Use Primer to Make Makeup Last Longer
Marriage homes are noisy and energetic. Time and food will not be taken into consideration in any of this. Therefore, the skin needs to be ready for this irregularity. Make plans to extend the Makeup's wear time. You must use a primer before applying Makeup to stay for a very long time. You can use Aloe vera gel as a primer also.
3. Use lightweight foundation
If you use heavy makeup cream, it can melt and ruin the look. So it is better to use a lightweight foundation. Those with dry skin can use 24k facial oil. The foundation will sit well on the skin and will not dry out quickly. Makeup will stay on well if the skin is moisturized.
4. Hide blemishes with concealer
You always choose your skin tone or one shade darker concealer. Apply to the affected area before Makeup. Choose a lightweight concealer.
5. Use setting powder to keep Makeup well
After using makeup cream or lotion, the setting powder must be used, so that excess oil or cream does not spoil the Makeup. Those with oily T zone should use translucent powder and Control excess skin area.
6. Highlight the cheekbones with bronzer
Use bronzer powder, so the eyes, nose, and face are more prominent. Contour the cheekbones and jawline with bronzer to quickly hide a double chin or puffy face. Use blush to bring a glow to the cheeks Blush will instantly add a touch of glamor to your wedding decor, so make yourself glam with a shade of red or pink that matches your outfit. Keep in mind the skin tone as well as the color of the clothes.
7. Decorate the lips with matte lipstick
Marriage means home, eating, and drinking. So use matte lipstick so that the color of the lips does not get stained with food. First, draw a line on the lips with a lip pencil to make the lipstick last longer, and then apply a matte lipstick.
8. Groom your eyebrows carefully
Well-groomed eyebrows make your face more attractive. So fill in the eyebrows with eyebrow pencil and eyebrow powder.
9. Decorate the eyes with shimmer
First, apply eye shadow in a nude shade. After that, use dark brown eyeshadow to line the crease and outer corner of the eye. Now add some golden or brown shimmer to the eyes. You can select eyeshadow that matches the hue of your clothing if you'd like.
10. Complete the eye look with eyeliner and mascara
Apply black or your favorite color of eyeliner. Apply mascara to make the eyes more attractive. Don't forget to apply the setting spray once again at the end. Finally, use a setting spray to keep eye, nose, lip, and cheek makeup intact and in place. You are ready!
Now let's know about some natural makeup look for your wedding day. Undoubtedly all looks are too classy and glamorous. But you should choose your wedding look according to your skin tone, wedding outfit, and event time (Day or Night). So, now let's drive on the natural weeding Makeup looks world –
Brown Monotone Makeup
Chocolate or brown is a color that goes well with gold or red dresses and suits the skin tone of most Bangladeshi and indian girls. From shimmery brown eyelids to perfectly contoured cheekbones and matte brown lips, this makeup look oozes an understated appeal that we love!
Statement Pout Makeup
Want to do bold lip makeup with traditional clothes? Then choose this look of Gauahar Khan. The gorgeous red lips gave Gaohar's face a flawless glow, while the minimal Makeup on the rest of her face balanced beautifully with her saree, jewelry, and bold lipstick!
Burgundy Makeup
If you plan to wear rose gold, dusty gold saree, or lehenga, touch the eyelids with warm colors. We are in love with this matte burgundy smoky eye! Everyone will love this stunning wedding look that pairs burgundy with dewy skin, naturally rosy cheeks, and creamy matte mauve lips for brides who don't like Makeup much.
Minimal Nude Makeup
Remember the Alia's wedding look? Clean, sharp, sharp! Deep smoky eyes go great with white liner on the waterline and white liner. On your wedding day, you too can rock this clean contoured, bronzed look. This look looks even better on nude lips. This look is ideal for those who don't like a lot of Makeup.
Classic Red Makeup
There is no alternative to the traditional look. Red is one such color that is popular and classic at the same time. Elegance and glamor are closely intertwined. Mixing Rupoli and brown smokey eyes with forever-winged eyeliner and false eyelashes makes this look amazing! Light contouring and highlighting on the face and a touch of blush will make you look perfect. The highlight of this look is the red lipstick, which we all love!
Bronze Glitter
This bronze glitter makeup look is ideal for those wearing red gold to a wedding reception, blessing, or cocktail party. If doing heavy bronze glitter eye makeup, keep the rest of the look minimal to maintain balance with the face.
Touch of Multicolor Makeup
Who does not want to be a little color on this special day of life? Pastel lilac, smoky green eyes, and a touch of golden shimmer in the inner corners of the eyes make this look soft on the one hand yet whimsical on the other. The look is softer with eyeliner along the upper and lower lash line. If you wear this Makeup on your wedding day, no one will be able to turn their eyes away, not even your groom!
Smokey Black Nude Makeup
The classic black smoky eyes and nude lips pair can never go out of fashion! This classic Makeup look will go well with your gold or red outfit on your wedding day if you want to walk the road of trying true makeup trends.
Shimmering Gloss Makeup
This look is for those who want to dress like a princess on their wedding day and treat their wedding in no way less than a royal occasion. Perfect brows and dramatic lashes paired with soft pink metallic cut creases make this look super glamorous. A soft highlighter on the nose, under the browbones, cheekbones, chin, and neck, and a highlighting red lip gloss on the lips will make the skin look like a mirror!
Elite Pink Makeup
Choose this look if you want to show love on your wedding day or if you want to make your feminine side more obvious. Thick brows, smoky brown eyes, a bony face, highlighter, and a touch of blush make this look impossibly romantic. The pink lipstick on the lips has great nobility! These are the looks you need to dress up as the perfect traditional bride!
Read more: