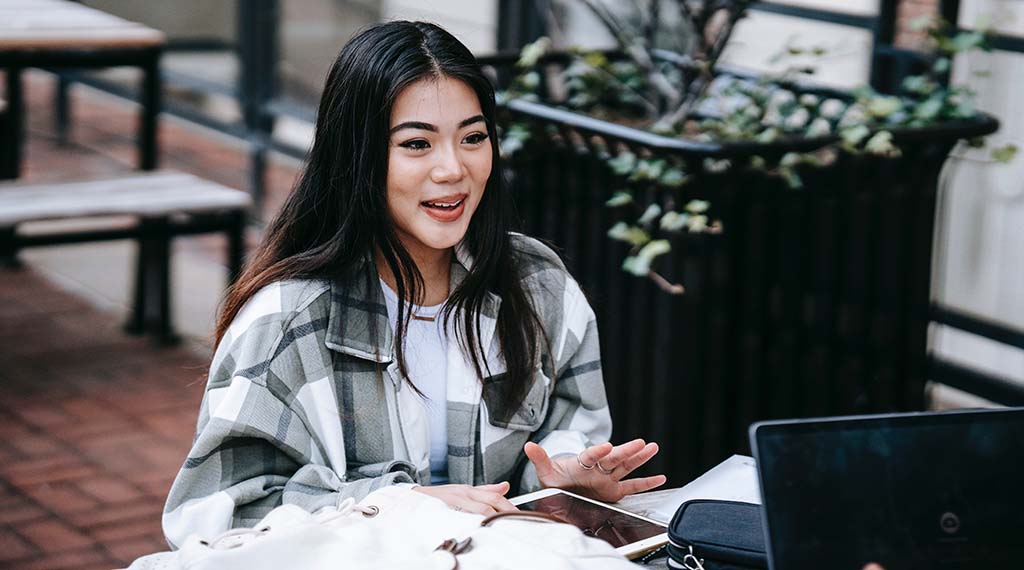 There are several online degrees & courses on online platforms. We all have a desire to explore something new. We always hunt for the best. The students who have a desire to explore themselves from the topmost universities have good news for you. You came to the exact right place. Because in today's blog we find out the top 10 universities from the USA that offer Their Courses offline as well as online. Anyone who can meet the requirement can easily grab this opportunity. Some bachelor's programs, MBA programs, engineering programs are available in those universities.
In today's world, we are facing a deep damn crisis. During this ongoing pandemic, those courses can be even more welcoming to grow anyone's carrier.
There are so many benefits of online degrees.
For example, you can enroll in a course anytime according to your desired tuition fees.
You can access your courses from anywhere in the world. You can be at home or travelling, you can connect with your courses if you have a smartphone or laptop.
You can enroll in the world's best courses online and also learn from world's best faculties.
Online labs help students an additional layer of creativity in terms of how they can collaborate.
It also helps to cut down so much money which is about to add to your tuition fees.
You are getting more time for research about your course or degrees.
You can use your free time for any other activities or any other courses.
In most cases, you can easily fix your schedule according to your free time.
It also helps to improve our virtual communication & collaboration.
Online courses are a great opportunity to collaborate with a lot of great minds from different corners of the world.
Considering the huge online opportunities, the choices became difficult because of the vast amount of online platforms. To make the process easy we choose the 10 best online universities that have the topmost facilities Worldwide.
Best 10 online universities
1. Harvard university
Location: Cambridge, Massachusetts.
Harvard University was founded in 1636. This is one of the oldest universities in The United States of America. Harvard University has excellence in teaching, learning, research, developing leadership qualities in many disciplines that make them different from other universities. Because of their teaching and professionalism, they acquire the number one position globally. It has partnerships with various online platforms, for example, edX. Participants will get a verified EDX certificate for some courses and for some other courses they will get Harvard university certification.
Through this international participants can enroll in courses online and get the certification. They made their 70 courses available and free out of 200 courses around the world. These 70 courses are not going to cost so they will not provide any certificate. To get the certificate, participants have to spend around 50-100 dollars.
2. Massachusetts institute of technology (MIT)
Location: Cambridge, Massachusetts
MIT is currently ranked the world's best university. The Massachusetts Institute of Technology is an independent, privately endowed research university founded in 1861.MIT is dedicated to advancing knowledge and educating students in science, technology, and other areas scholarships that will best serve the nation & the world in the 2021 century.
Now the good news is MIT also provides online courses worldwide which are also free of cost. They also provide certification for some courses. In collaboration with edX MIT offers over 2400 courses online, which anyone can purchase and collect the course materials. There are no restrictions on age, country, degrees, or anything.
3. University of Florida
Location: Gainesville, Florida
University of Florida online or UF online offering 300 online courses worldwide. Heroes can enroll for their four-year programs and also get the certifications. But the UF online is not completely free. The online MBA program of UF online ranked number one & the online bachelor program ranked 13 worldwide according to US News and world's report. The distinct students have access to the online management system, library resources, career opportunity services & online registration programs. The University of Florida is known for its large research programs and it is also recognized by the Carnegie Classification of Institutes of Higher Education for its scholarly research efforts. The tuition fees are $130 per credit hour.
4. University of California
Location: Berkeley, California
Berkeley is the public research University in Berkeley in California founded in 1868. This is one of the oldest among the 10 campuses of the University Of California. The University Of California offers a variety of 18s different unique and benefiting courses which is completely free of cost. Although the course is free of cost, the certificates are to pay for. Apart from the University of California online courses, Berkeley is also working with edX to develop the fastest small private online courses around the globe so that most of the students benefit indoors during this pandemic. Online courses are shaped in 2020 where the range is huge to choose from. Sometimes edX also provides scholarships to those who cannot afford the certificates by themselves.
5. Colorado state university
Location: Fort Collins, Colorado
Colorado State University is a public research university in Fort Collins, Colorado.
CSU has offered online bachelor's programs since 1997. These online courses have no restrictions. They provide the same quality of learning that they provide to their campus students. The online students also get the same faculties, objectives, outcomes & certifications to explore their careers. They provide videos, live online classes, lab facilities, textbooks, research articles, pre-reviewed content, and blog posts. From Colorado state university online you can enroll in one or more courses. Undergraduate degree program costs $476 per credit. The graduate degree program costs $580- 960 per credit.
6. Arizona state university
Location: Scottsdale. Arizona
Arizona State University online offers thousands of undergraduate and graduate programs as well as certificates. This top online University features ideas of business majors, masters, and students working in the carrier and medical field can select from 7 programs. Additional e 87% of recent graduates receive job offers within 90 days of earning the degrees. ASU Online students cost approximately $543–$1,343 per credit hour. The enrollment procedure is also quite easy, after that you can receive the resources as well.
7. Northeastern University
Location: Boston, Massachusetts
Northeastern University offers more than 80 fully online programs. Prospective students who already process an associate degree can select from bachelor's completion programs in Analytics, Digital communication and media, and health management among other majors. All students pay the same per-credit tuition rates to qualify for institutional scholarships. This scholarship owed up to 10000$ renewable. The undergraduate costs $541 per credit.
Location: Corvallis, Oregon
Oregon State University offers more than 85 online degrees and over 1600 classes. The Oregon State University online provides coaching, library services, free online tutoring, and career guidance. The online students also get the same faculty member's facilities. The high-quality programs are consistently ranked among the best in the nation. Unlike offline education, online education is independent and challenging which sets you up for career advancement. The undergraduate program costs $386 per credit and the graduate programs are $560-691 per credit hour.
9. Texas tech university
Location Lubbock, Texas
Texas Tech University provides online degrees and certificates fully online and hybrid options. Hybrid programs require students to take some courses on the university campus. Online undergraduate degrees include an uncommon wind energy major that prepares students for carrier renewable energy. Additionally, recent graduates who earned a business degree enjoy a 90% job placement rate. Texas University provides 13 programs online. Bachelor's degrees cost $268 per credit, MBA & graduate business program costs $333 per credit hour.
10. Ohio State University
Location Columbus, Ohio
The Ohio State University is another public research University in Columbus Ohio. It has been ranked several times as the best public university in the United States. It is also continuously ranked among the best in the nation by US News and World reports. The Ohio State University offers undergraduate and graduates degrees in the field of nursing medicine business and engineering. In the online platforms, the faculty members remain the same in fact they are more willing to help with any problem. Distance learning fee $100 per semester. The total cost can be reached approximately $24,465
Those are the top 10 universities that offer courses worldwide. But it can be varied according to your choice of courses, which degrees you want to take, what your budget is.