Makeup Looks
Brown Hair Color: A trend of the new fashion Era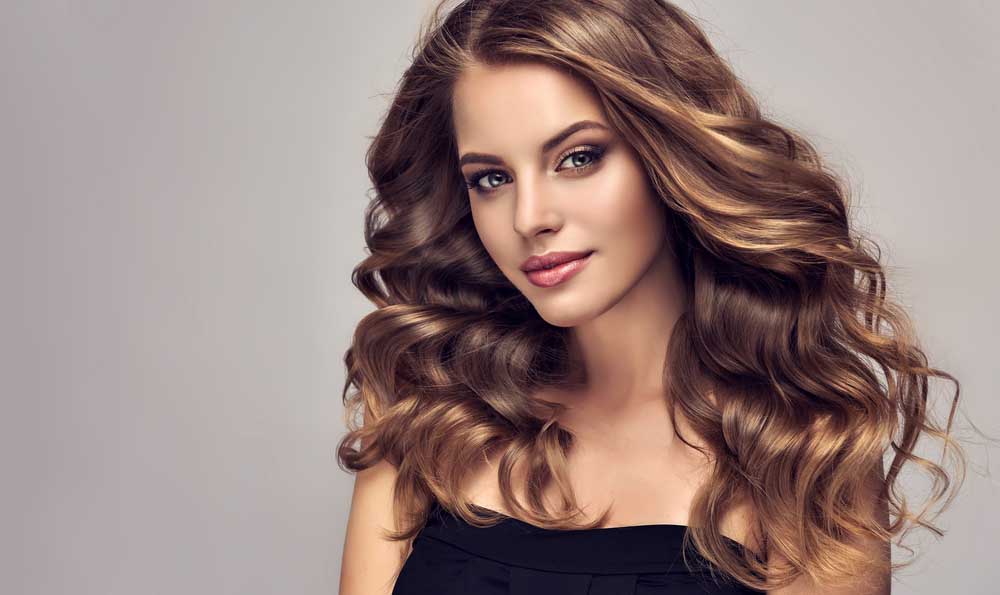 In keeping with modern fashion, there are many variations in hair color. Different types of hair colors undoubtedly add a new dimension to young women's fashion. However, many women also use hair color to eliminate gray hair. Therefore, many people use henna on their hair. A trend in fashion is hair coloring. You can dye your hair any color you like. It can be permanent or temporary as well as for a long period. This color, however, depends on your skin tone and type of clothing. So, keep these two things in mind before dyeing your hair.
This hair color trend has been around for a long time. However, today's young women have turned to parlors with this hair color. Recently, different hair colors are more popular in fashion than black hair. Many people now like to dye their hair with colors like brown, purple, blue, pink, red, orange, etc. Hair color can change your look a lot. The demand for hair coloring has increased significantly, so hair salons are becoming crowded day by day.
Different types of brown hair
In brown hair color, there are so many types such as –
Golden Brown Hair Color
Caramel Brown Hair Color
Golden Honey Brown Hair Color
Toffee Brown Hair Color
Bronze Brown Hair Color
Neutral Brown Hair Color
Ash Brown Hair Color
Dark chocolate brown
Deep Chestnut Brown Hair Color
Nude Brown Hair Color
Chestnut Brown Hair Color
Chocolate Cherry Brown Hair Color
Reddish Brown Hair Color
Sweet Cola Brown Hair Color
Burgundy Brown Hair Color and so many.
Choose Brown Hair Color Considering Skin Tone & Lifestyle
Hair color should match face skin color. So, choosing a shade that makes your skin or face look bad is not right. Since the skin tone of the people of our country is dark in color, a combination of shades like brown, copper caramel, brown ash, and burgundy will be suitable for them., is good. Moreover, age, facial structure, body height, lifestyle, and hair type are also necessary for choosing hair color.
1. Golden Brown: This color suits well for those people who have fair skin. Especially this hair color goes well with pink, purple, and green clothes but isn't suitable for all types of clothes. This color will look good in medium-sized hair with curls.
2. Caramel Brown: This color will suit you well in black hair, whether short or long. It is a mixture of brown and golden. This color will give your hair a great black-and-gold highlight effect.
3. Chestnut Brown: This chestnut brown hair color will go well with those with straight or slightly wavy hair. If you apply this color, some hair looks somewhat red, but if applied to the whole hair, it will look very nice together.
4. Dark Chocolate Brown: Dark chocolate brown is a more unlit shed than chocolate. Generally, people with black or brown skin are well suited to this hair color. It makes them look brighter.
5. Burgundy Brown: Burgundy brown color is best for hair color. It suits well any facial structure and skin tone color. The specialty of this color is that it shows its individuality in the light. Job holders or any people can easily choose this color for dying their hair.
6. Ash Brown: This color will look great on south Asian tone skin. It will bring aristocracy to your personality. This color will give you a light-dark color to the hair.
7. Reddish Brown: This color is ideal for those who are a little shorter & a dark & medium skin tone. This color will make you stand out from the crowd. If you apply this color, you have to take a little more care, and sometimes you have to do a little touch-up. This color goes very easily with black hair & helps to get you a bold look.
8. Toffee Brown: Toffee Brown dyes have been used for hair coloring for a long time. It goes well with any skin tone. If the hair is long, you can take it with a layer, laser, or step layer cut before coloring. A special advantage of this color is that the difference in hair color is not very noticeable when using it. If you want a formal look, you can easily use this color.
Cautions before Dying your Hair
Look at the health & condition of your hair first. If the hair is rough and brittle, it is better not to dye it because the color doesn't become long-lasting in this type of hair. Even the roughness of the hair increases due to chemicals. But you can talk to an experienced expert in this case & take hair treatment if necessary.
First, you should find out whether the brown color suits you or not. To make the decision, you can consider your skin, hair type, style, age, etc. Even though choosing hair color based on this isn't enough, sometimes eye color also becomes important in choosing hair color. Many people apply henna or another hair pack before dyeing their hair. This can cause different reactions in different hair types. You should never use a hair-blacking pack and henna before dyeing your hair.
Another thing that is important with hair color is the haircut. You can give your hair a new cut before dyeing it. As a result, the appearance will be new & the color will be quite suitable. For example, if you want to dye the bottom, you can trim the hair, or if you want long hair, you can take a step or V-cut. It will help to keep your hair looking good & keep your hair healthy.
Things to Remembered after Dying your Hair
Hair dyes contain various chemicals, which can make hair rough. So, you have to use conditioner regularly. If you want, you can do deep conditioning one day a week. You can even use color shampoo, color conditioner, and color masks to care for your dying hair.
In the case of rebound hair, hair treatment is required once a week. Apart from this, those with rough hair can also take the hair treatment twice a week. In addition, you can take any spa or protein treatment during the treatment. You should completely ignore the herbal hair treatment because it will rough your hair.
It would be best if you did an oil massage at least two to three days a week. Firstly, take the oil on the fingers of both hands and massage gently from top to bottom. Those with oily skin can apply oil an hour before shampooing. In addition, coconut, olive, or almond oil is very useful. You can heat the oil a little before use. It will remove the dandruff problem.
You can use tea liqueur after shampooing to reduce roughness on colored hair. You can also mix a little lemon juice with the oil. It will increase the shine of the hair. You can apply some natural packs at home. The hair pack of fenugreek, egg, aloe vera gel, sour curd, or ripe banana works well in colored hair. Do not use henna on colored hair. If you do, your full hair color will be ruined. Don't dye your hair more than twice a year. It will damage the softness of the hair.
Natural Ways to Get Brown Hair
The hair is tangled, or you don't like the salt and pepper look of the hair anymore. There are thousands of different brands of hair color in the market, but you may afraid of chemical treatment. Don't be afraid. Here are some natural ways to get brown hair. To get chemicals free brown hair can follow these ways –
Henna: Henna is the most common and popular way to add a touch of color to hair. Apart from darkening the hair, henna also adds volume and bounce to the hair. To get reddish brown color, mix castor oil, tea leaf, lemon & a small amount of water with henna powder and boil it. Then when the mixture becomes ready, cool it down and apply it to the roots of the hair. Then, leave it for two hours and wash it off with shampoo. You will get reddish-brown color.
Almond shell: A beautiful brown color can be obtained from the shell of the almond. This color is perfect for any hair. To get a brown color, boil the almond shell in water for half an hour & when the mixture cools down, apply it well on the hair and roots. You can use it with a spray bottle or cotton. Then, leave it on for an hour and shampoo it. However, removing this dye when it gets on the clothes is very difficult, so it is convenient to dye while bathing.
Coffee: A cup of coffee can give your hair a perfect brown color. Firstly, boil the coffee in the water. Then, when the coffee is boiled, cool it for 3 to 5 minutes & fill the spray bottle. Then spray it all over your hair and massage it well to get a good result. After spraying coffee all over your hair, put on a shower cap and wait an hour, then shampoo it. Undoubtedly, you will get beautiful brown color in your hair.
Cinnamon & cloves: If you want to dye your hair dark brown, use cinnamon and cloves. Firstly, mix one teaspoon of cinnamon and one teaspoon of cloves in a cup of water, boil for an hour, and then cool it. After shampooing, apply this mixture to the hair, leave it for 20 minutes, and then wash it with plain water. This dark brown color will amaze you.
How to Take Care after Dyeing the Hair
Dyed hair gets damaged easily from sweat and harsh sun on hot summer days, so you should use these hair color products rich in ultraviolet filters. These ultraviolet filters will help to protect your hair from sun rays. Always wash your hair properly after showering or swimming. You can apply conditioner or oil to your hair before showering or swimming.
There are so many special shampoos and conditioners available for colored hair that should be used. You must dry your hair with a light towel smoothly. Don't rub your hair. If you rub your hair hard, it will damage your hair cuticle and lighten the color. It would be best if you did a conditioning hair treatment at least once a month. Finally, dye your hair after a certain period with a hair color expert using a good brand of hair color.
Read More: