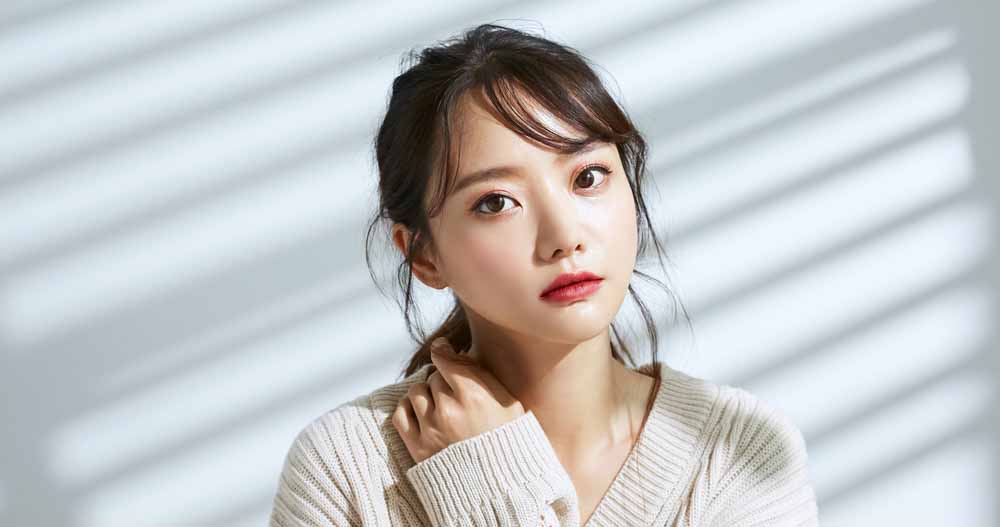 There was a time when milky white bases, thick winged liners, dark narrow brows, overlined cupid bows, and sharp contouring made everyone sigh. Makeup is the only way to cover the dark spot. Maybe everyone had an insatiable attraction towards the new person who could be seen in the mirror, changing the color of the skin, the shape of the eyes, the shape of the face.
Then slowly, the time started to change. People's views continued to change. And based on that formula, the world of makeup also changed. The popularity of makeup, which is not obvious at a glance, started to increase. Since then till today, the graph of natural makeup has always been upward. But in the last few years, it has increased noticeably.
Not only natural makeup but minimal makeup has also become heavy. From celebrities to ramp shows, this new trend of makeup has been welcomed all over the world. This trend is even more relevant now that we are all trying to get used to the minimalist lifestyle. This trend is popular for minimalist makeup, from Fashion Week's red carpet to wedding brides. This outfit aims to bring out the natural beauty of the skin and face.
A minimalist makeup look is characterized by the fact that you will wear makeup, but it won't show. Makeup is done so minimally that it looks like the face has its own glow at a glance. This minimalist makeup look is very effective for summer. Because this makeup uses fewer ingredients, the skin does not sweat quickly. As a result, there is very little chance of the makeup ruining the look due to extreme heat and sweat.
However, it is not as easy to do the perfect minimalist makeup look makeup at home as it says.
What exactly is minimalist makeup?
As the name suggests, the makeup will not be excessive. But that doesn't mean that the makeup will be less. First of all, remember that minimalist makeup does not mean nude makeup. But to get this look, you must do the makeup with care. Special emphasis should be placed on maintaining good skin texture. Regular skin care is essential for that. And the foundation and primer should be of high quality so that the blemishes on the face are covered. A minimalist makeup look helps to highlight one facial feature. If you want to highlight the lips, the eye makeup should be light. Again, the lips will be light if the eye makeup is dark.
Tutorials for a minimalist makeup look
Follow these steps to get a minimalist makeup look –
1. Take care of your skin
In minimalist makeup, the skin will take center stage. So regular skincare is essential. There will be scrubbing, toning, and moisturizing. Anti-aging treatments, facelifts, and other procedures will be taken beyond the age of thirty to lessen the impact of aging. With a face pack, skin problems, including acne, pigmentation, and sunburn, should also be diminished. Make the skin appear radiant and lovely without using makeup.
2. Create Proper Base Makeup
Just as a house benefits from having a good foundation, it also does makeup. Choose a foundation that gives a perfect finish to the skin. Be aware when buying a foundation. Apply the foundation to your jawline and check to see if it matches your skin tone instead of trying it on the other side of your hand. And wait ten minutes to understand Finnish. Use face mist after makeup to make your skin look radiant. Highlighter if needed
3. Simple decor for your eye
Eyeliner, eyeshadow, and kajal—you can get three different looks using these three makeup products. Apply false lashes to the eyes and apply mascara. You will get a very dreamy look.
This is the most popular look in minimalist makeup. Later, however, eyeliner, kajal, etc., were added to this type of makeup. You can highlight the eyes by doing a winged eye with eyeliner.
The lips should be light peach, pink, or violet in that case. Even if you don't apply a blusher, it will work. Because, in this case, the eyes are the center of attraction. So you can change the way you wear eyeliner to make her more attractive. If you want to apply kajal, keep kajal on the lower lids and light mascara on the upper lids. In that case, there is no need to apply eyeliner.
Apply eyeshadow that matches the dress's color to get the eyeshadow look. A touch of mascara should be in the blink of an eye to complete the look.
4. Decore your lips
In this minimalist makeup look, not much makeup is done on the eyes. A dreamy look is given to the eyes by just applying mascara. And the lips have light or dark lipstick. Apply translucent powder to reduce the glossy look of the lips. Even a tissue paper squeeze will give you a matte look. Matte lips only make minimalist makeup more appealing.
5. Decore Eyebrow
Keeping the eyebrow shape right is also important in minimalist makeup. So it is better if it is plugged in. If not, shape and comb the eyebrows. Apply brow mascara if necessary.
6. Hair care
Since the dress is light, it is important to tie the hair well. Even if you make a messy bun, the front side should be scraped clean. Even if you leave the hair, comb it nicely. Bangs or braids are also good in this type of makeup.
In conclusion, Remember the main purpose of minimal makeup is to recognize natural beauty. So learn to love yourself the way you are. Minimalism will be acceptable to you only when you can completely break out of conventional ideas and social stigma about beauty.
Read more: